People see Flying Tiger as a shop that sells stuff you want rather than what you need.
What if you didn't have to choose between fun and functional?
Tactical posters placed where you need them most. On club toilet doors.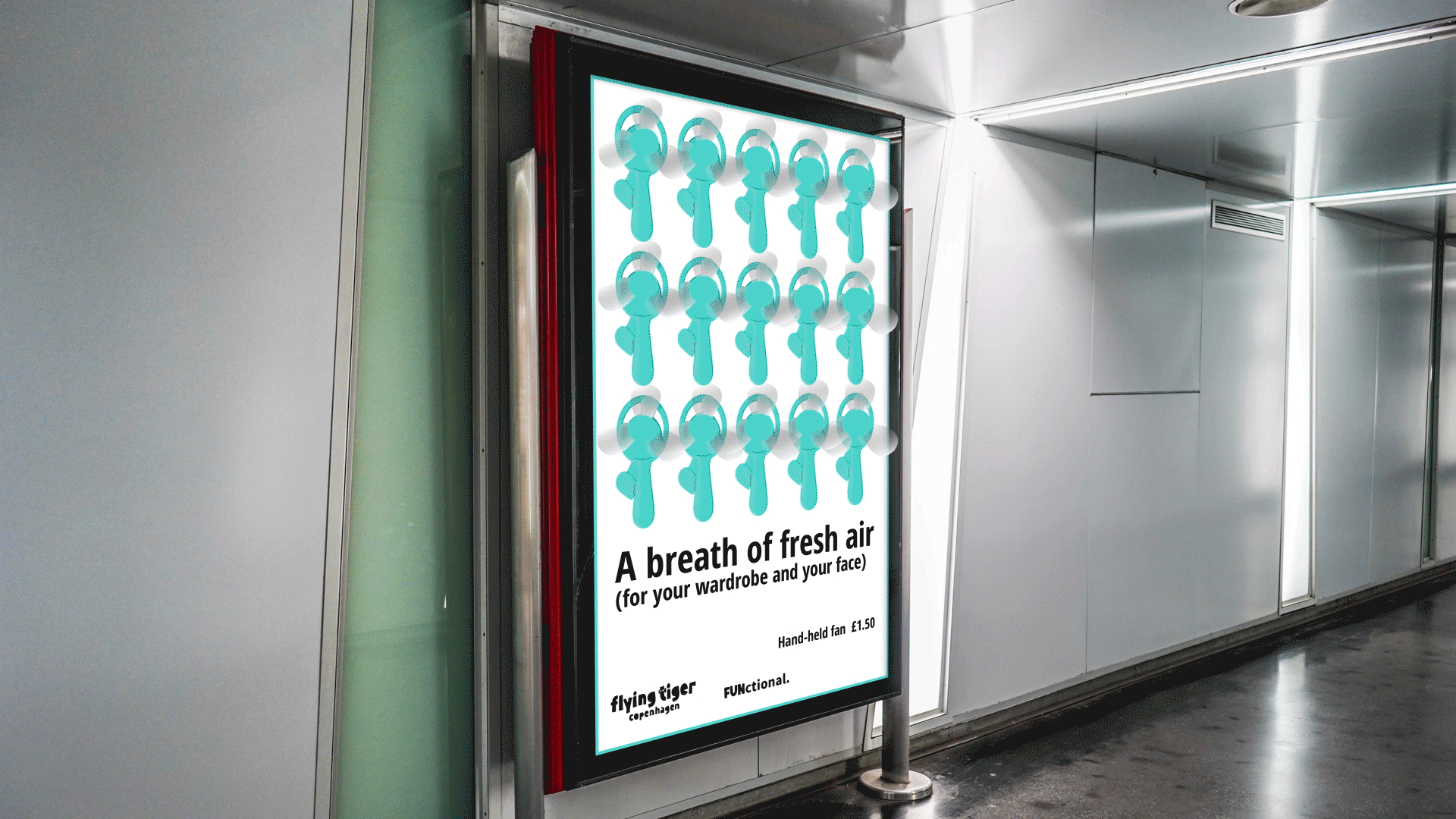 Magazine ads that pull out and fold into useful objects.
Nominate your boring office, local library or dull mate's flat for a Tiger
Fun-ctional make over.